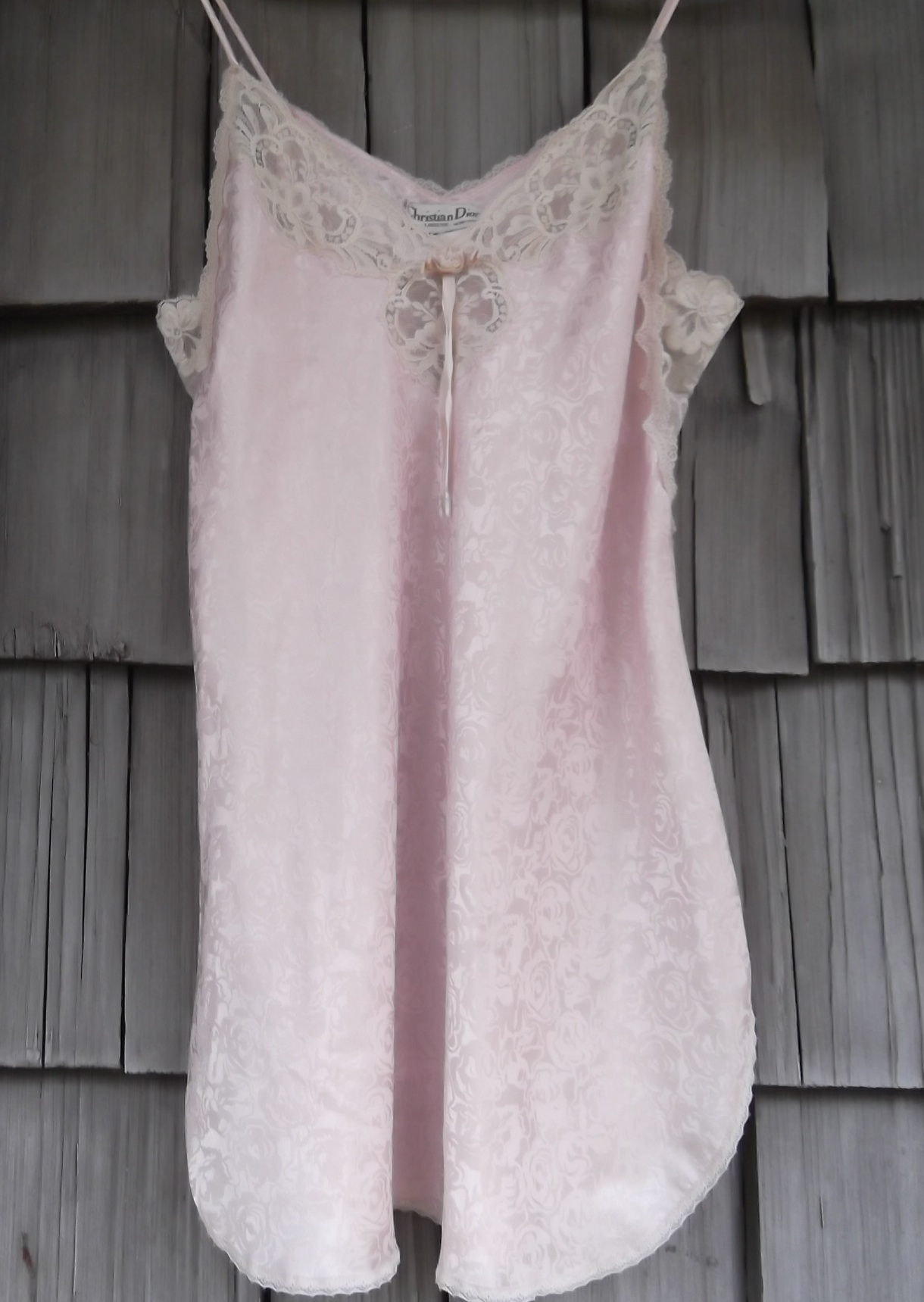 New Haven, CT
The slip is Christian Dior. I could never afford such finery. I got it at a thrift store while I was living at a Women's Halfway House. Most of my housemates did their shopping at the thrift store, but for my roommate, it was the first time in her life that she had ever even been in one. She viewed shopping there as another benchmark for how far she had fallen. I heard her crying in the dressing room as she tried on a pair of pants.
I wore the slip the first time I had sex with the only man I ever really planned to marry. I say really because in most serious relationships before the age of twenty-five, the idea of marriage is floated. You're young and naïve and don't understand how hard it is to sustain a relationship.
I was feeling shy, and paired the slip with a fur coat that had been my great-grandmother's. I used to justify wearing the fur by saying that the animal would have been dead by now anyway. Whenever I wore it outside, I was always afraid that someone was going to step from the shadows and splatter me with paint.
That night, I looked like a lost Beale. With his preppy good looks and weakness for cocaine, he reminded me of a bad-assed Kennedy. He had a large, circular scar in the middle of his forehead from a drunk driving accident. I loved the scar, and when I didn't, I said I thought it made his head look like a dented can.
It took me ten years to tap out to drugs. I give up, you win, and I'm not playing against you anymore. My fiancé used to compare himself to Fat Elvis who only sees Thin Elvis when he looks in the mirror. Fat Elvis who has yet to notice that the venues are getting smaller, that the seats are no longer being filled. In an interview once, Courtney Love said, "I'm not going to be Judy Garland and die in front of a thousand clowns." The quote makes me think of my fiancé, the 1,000 clowns his own reflection in a funhouse mirror.
We never made it to the wedding. We were mismatched in all ways except for drugs. But rereading this now, maybe we weren't.
The Beales were first Bouviers, and the most famous of all Bouviers married a Kennedy.
Fiona Helmsley is a writer of creative non-fiction and poetry. Her first book There Are A Million Stories In The Naked City When You're A Girl Who Gets Naked In The Naked City was released in 2010.
---